Motheread/Fatheread® CNMI Family Literacy Program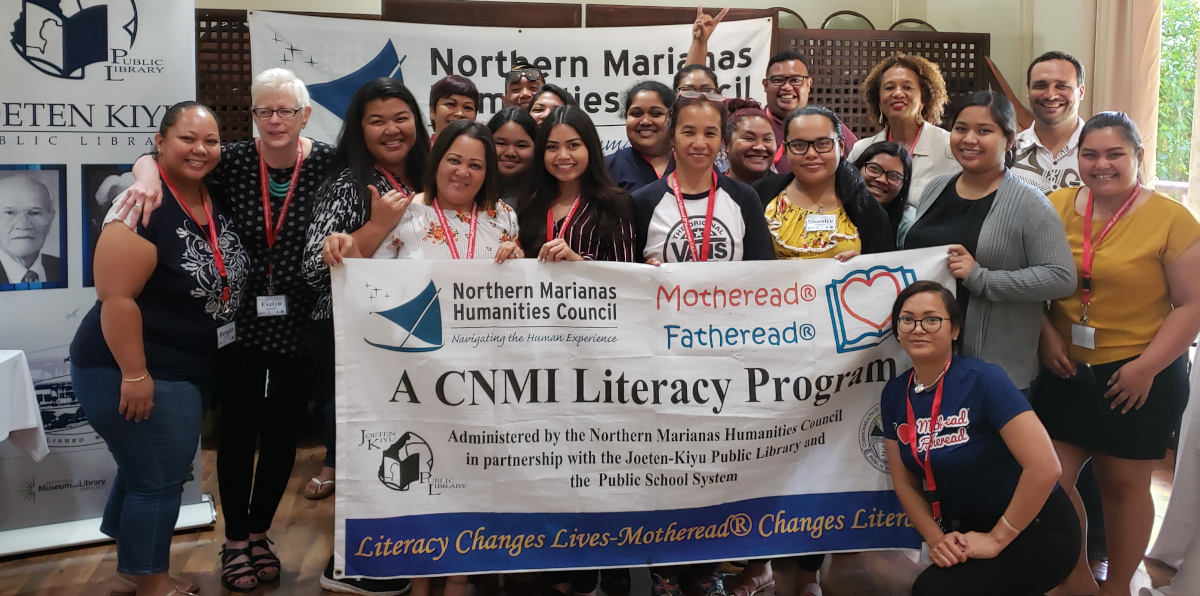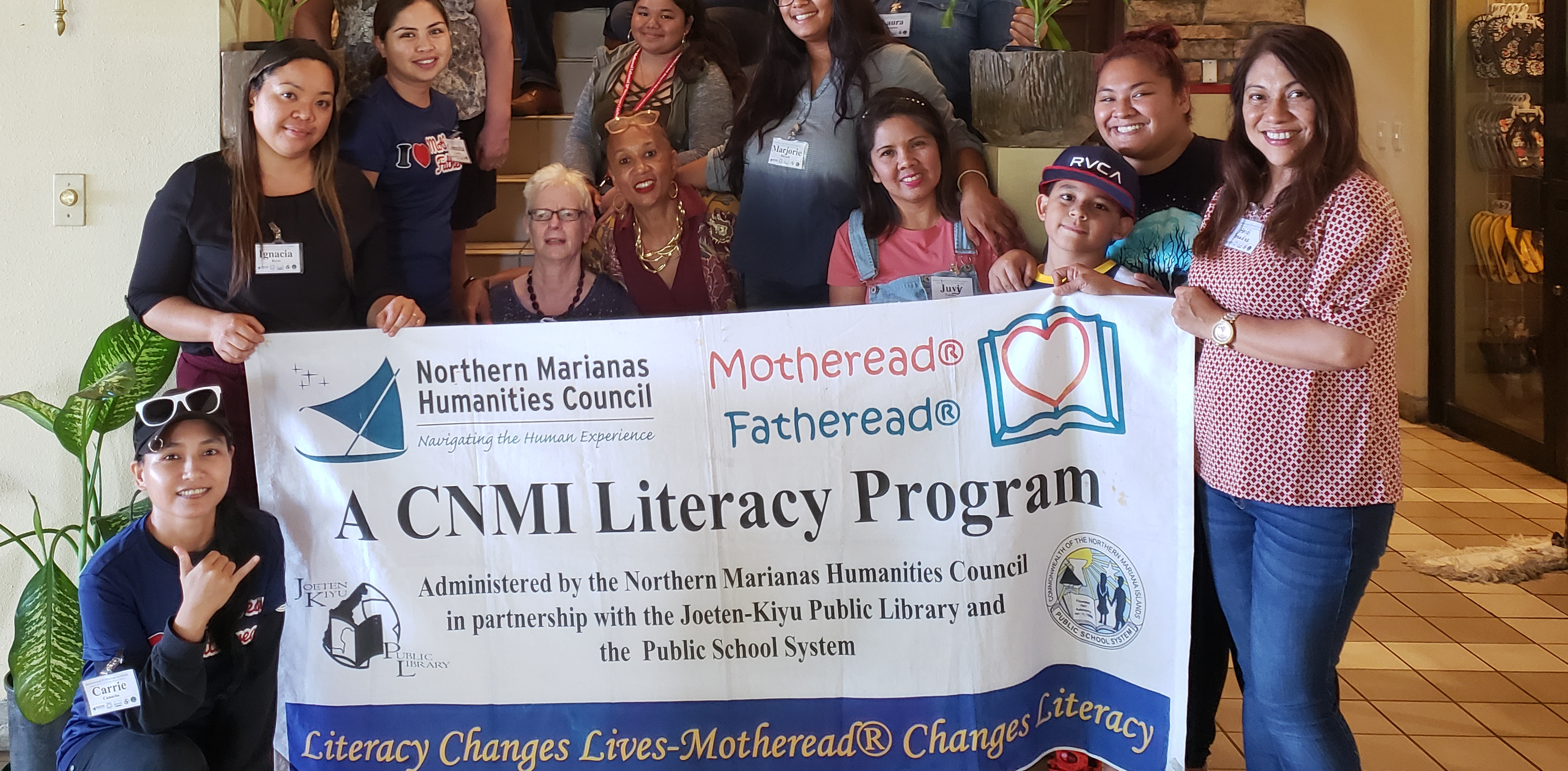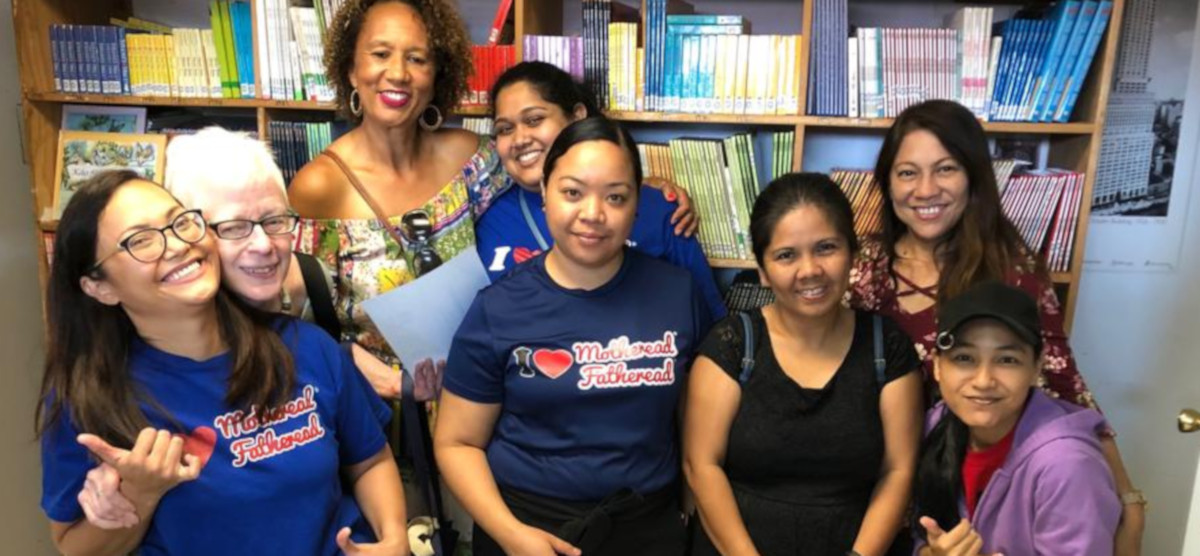 VIRTUAL REGISTRATION AVAILABLE HERE
Motheread_Fatheread CNMI Trifold Brochure
Calendar of Events: January 2021, February 2021
Motheread is a nationally-acclaimed family literacy program that combines the teaching of literacy skills with child development and family empowerment challenges.  Parents and children learn to use the power of language to discover more about themselves, their families, and their communities.
Our Mission is to create a literacy rich home environment.
Goal 1: Equip adults with strategies for using personal stories and stories in books to improve reading skills among children in their homes.
Goal 2: Improve literacy skills among adult Motheread/Fatheread® CNMI course participants.
Goal 3: Strengthen family bonds, communication, and relationships through story-telling activities.
Goal 4: Promote reading and story-telling as a way to better understand and appreciate the CNMI's diverse, ethnic, racial, and cultural heritages.
Motheread/Fatheread® CNMI is reading program that works with parents and teachers to show them how to use stories to help children learn about the world they are growing up in. Motheread/Fatheread® CNMI believes that all parents can become reading role models for their children. Children as young as six months old respond to stories because they know their mother's and father's voice. Sharing stories with children brings families closer together.
Motheread/Fatheread® CNMI can help parents learn how to become reading role models for their children. Our Certified Teachers, many of whom are former teachers, can show parents many different ways to read to their children. Motheread/Fatheread® CNMI has a curriculum featuring hundreds of nationally awarded books selected for children from birth to 11 years. Our books are written in English with written translations in Chamorro, Carolinian, and Spanish.
The Northern Marianas Humanities Council introduced the Motheread® Program in the Commonwealth in 1998 and has administered it over the years with financial support from a variety of donors and the volunteer service of dedicated members of the community.
Participants who successfully complete the course are given completion certificates, complimentary books, school supplies, and book bags.  CNMI program venues include but are not limited to the following: private and public schools, hospitals, Head Start Centers, community/youth centers, day care centers, public and private schools, CNMI Department of Corrections, Center for Living Independently, Manamko Center, Northern Marianas College, Joeten-Kiyu Public Library, Bookmobile, Tinian Public Library, and Antonio C. Atalig Memorial Library (Rota).
In addition to the classic Motheread format, the program team have developed two (2) versions for the community-- Teacheread and StudentRead. Teacheread is modeled on the Story Exploring component, while StudentRead is modeled on the Adult course component.
Motheread/Fatheread® CNMI is available on Saipan, Rota, and Tinian.
For more information about this program, please contact:
Beth B. Demapan, Program Coordinator
Celina C. Foreman, Asst. Coordinator
Telephone: (670) 235-7315
Extended Line: (670) 235-7323/7322 (READ)
Cell phone: (670) 783-7678
Watsapp: (670) 783-7678
Email: read.cnmi@gmail.com
Facebook page: @mrfr.CNMI
Instagram: read.cnmi
Youtube: read cnmi
or drop by our office which is conveniently located inside the Joeten-Kiyu Public Library in Susupe, Saipan.
The Motheread/Fatheread® CNMI office hours of operation is Wednesday and Thursday from 10:30 a.m. to 6 p.m.; Friday from 1:30 p.m. to 7:00 p.m.; Saturday from 9:30 a.m. to 4:00 p.m. Library office hours are closed Sundays, Mondays, Tuesdays, and holidays.