Leo G. Pangelinan - Executive Director
Leo Pangelinan was appointed to the Executive Director position on November 6, 2018.  Prior to this role, Mr. Pangelinan managed a local non-profit engaged in sustainable sea transportation and traditional seafaring culture.  He is also a local music recording artist and facilitates music clinics for youth interested in learning about the Chamorro and Carolinian culture through music.  He served in a number of leadership roles in public institutions of higher education, most recently as the dean of student services for Northern Marianas College.  Mr. Pangelinan has a Master's Degree in Education from the University of Washington and a Bachelor's Degree in Business from Washington State University.
---
Honora S. Tenorio - Fiscal Officer
Honora S. Tenorio  is the Fiscal Officer/Administrative Assistant and has been with the Council since February 2001.  She is a 1979 graduate of John F. Kennedy High School, Tumon, Guam.  Prior to joining the Council, Honora worked with the Hilton Guam for 19 years in a variety of positions including room reservation supervisor.  Honora was born in Koror, Palau but was raised on Guam.  She has resided in the CNMI since 2000.  Honora brings nearly two decades of experience gained in the hospitality industry and enjoys providing high quality service to Council grantees,  scholars, partners,  patrons and board members. Email Honora S. Tenorio.
---
Sophia Perez - Program Officer
Sophia Perez joined the Council as Program Officer in September of 2020. She grew up in the San Francisco Bay Area and earned her bachelor's degree at UC Berkeley, where she majored in Rhetoric. Before joining the Council, she worked as a freelance journalist and wrote for Marianas Variety as a feature writer. She also directed the newspaper's short documentary film series, "Around the Islands." Having received an NMHC grant in the past, Sophia understands the challenges of the application process and is dedicated to supporting community members in their efforts to promote the humanities in the CNMI. Email Sophia Perez.
---
Beth B. Demapan - Motheread/Fatheread Coordinator
Beth Barcinas Demapan was appointed to serve as the CNMI Motheread/Fatheread Family Literacy Coordinator on December 4, 2018.  She has been an active volunteer since 2010 and joined Team Motheread/Fatheread staff in 2013.  She is a certified Parent Trainer. Ms. Demapan is a Chamorro born in Seattle, Washington and raised on the islands of Guam and Saipan.  She is the mother of junior baby volunteer Alexandra Demapan Birnbrich. During her spare time she enjoys exercising and watching Kdrama, anime, and Netflix.
---
Catherine R. Perry - Your Humanities Half-Hour Coordinator
Catherine R. Perry is the Council's weekly radio program host on Power 99 and the Shark for Your Humanities Half-Hour.  The program features interviews with humanities scholars, students, community organizations and other special guests. Ms. Perry has led this program since 2010 under Integrity Communications.
---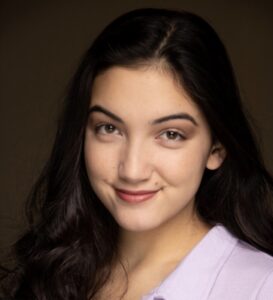 Jayna Shoda Meyer - Records Specialist
Jayna Shoda Meyer joined the Council in May 2021. She is a visiting student from Boston University where she's pursing a Bachelors of Fine Arts in Theatre Arts. Before joining the Council, Jayna was a volunteer Assistant Director with Mount Carmel School's Theatre Club. Half Chamorro but born and raised in Southern California, she came back to Saipan in January 2021 to connect with her Chamorro roots. In her free time she loves to hike, swim, scuba dive, or spend time with friends and family.