Featured Programs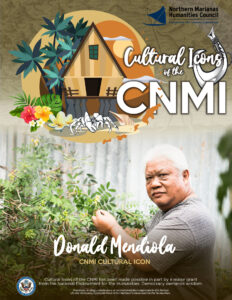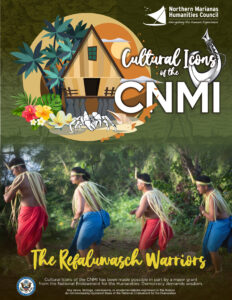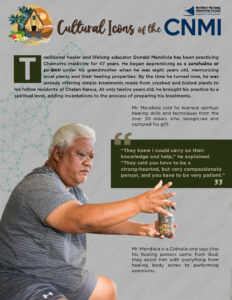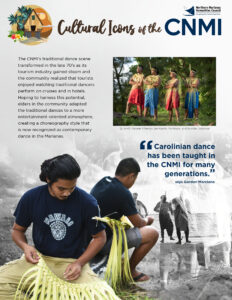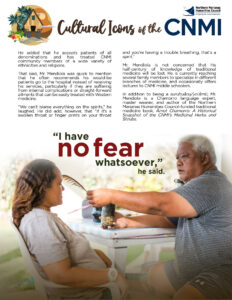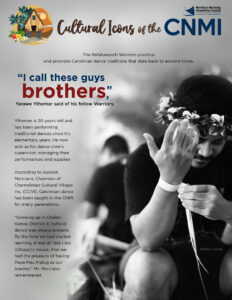 Cultural Icons of the CNMI features a series of infographics that capture interviews and images of individuals and community groups that actively contribute to the Council's goal to preserve and promote the indigenous languages and cultures of the Northern Mariana Islands.  Recent features include Señot Donald Mendiola, the Refaluwasch Dancers, and Tata Lino Olopai.
---
Community Grant Projects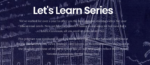 Let's Learn Refaluwasch
and
Let's Learn Chamorro
(Ketungu Chamorro) is a series of interactive, language learning videos facilitated by CNMI PSS Chamorro Carolinian Heritage and Language Program instructors.  These videos are free to the public and hosted by
Rivers Pictures
at
www.mycnmi.com
. 
---
Join our Team!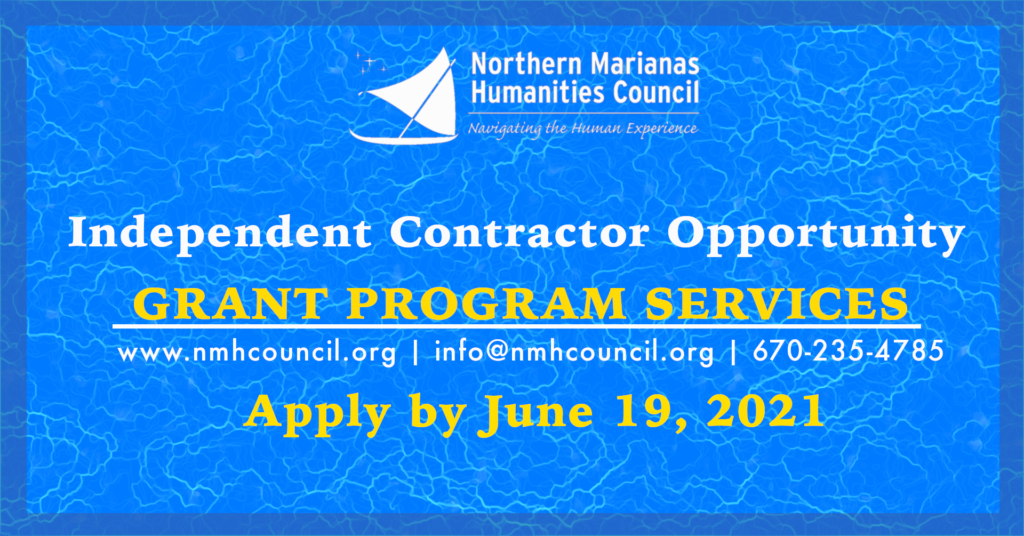 We are looking for a dynamic individual to support our efforts to distribute grants under our American Såtba – Ammalaw Program to help eligible CNMI organizations prevent, prepare for, respond to, and recover from the coronavirus.  Check out our Independent Contractor for Grant Program Services announcement for more details and submit your Letter of Interest and supporting materials by June 19, 2021!
---
New Publications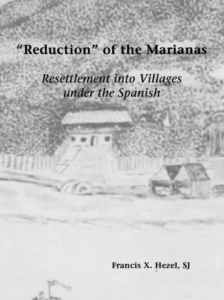 "Reduction" of the Marianas: Resettlement into Villages under the Spanish by Francis X. Hezel
The Council awarded a grant in 2020 to Francis X. Hezel to support the publication of "Reduction" of the Marianas Resettlement into Villages under the Spanish, and promote public awareness of a critical part of the early contact history to allow people to see how cultural elements were modified yet retained during this early era.  Download a free e-copy (.pdf) here.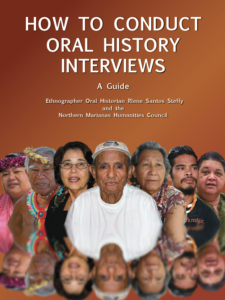 How to Conduct Oral History Interviews: A Guide by Rlene Santos Steffy
Ethnographer and Oral Historian Rlene Santos Steffy received a grant from the Humanities Council to publish an eBook How To Conduct Oral History Interviews: A Guide. With over 43 years as a mass communication specialist, Steffy served as the lead facilitator for the Council's oral history workshops in Saipan, Tinian, and Rota. In this guide, Steffy leads readers step-by-step on how to conduct oral history interviews of their own. It is complete with guidelines, forms, interview transcription examples, and testimonies from oral history workshop participants. Steffy incorporates the historical significance of oral story-telling and the analytical technique of capturing oral history in her guide to make this form of collecting history accessible for any reader. To learn how to conduct interviews of your own, download a free e-copy (.pdf) here.
---