Featured Programs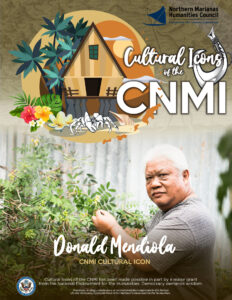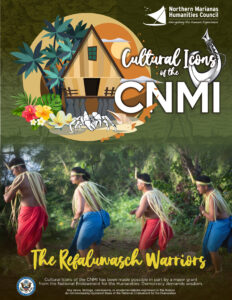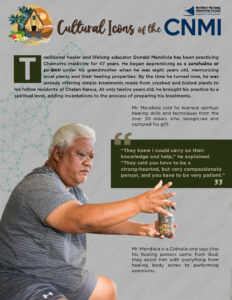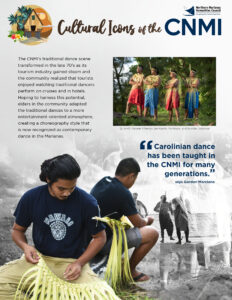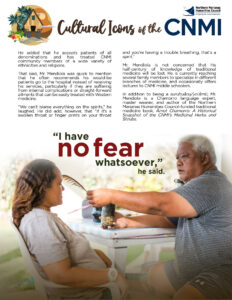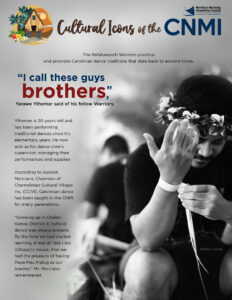 Cultural Icons of the CNMI features a series of infographics that capture interviews and images of individuals and community groups that actively contribute to the Council's goal to preserve and promote the indigenous languages and cultures of the Northern Mariana Islands.  Recent features include Señot Donald Mendiola, the Refaluwasch Dancers, and Tata Lino Olopai.
---
Community Grant Projects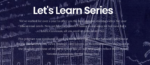 Let's Learn Refaluwasch
and
Let's Learn Chamorro
(Ketungu Chamorro) is a series of interactive, language learning videos facilitated by CNMI PSS Chamorro Carolinian Heritage and Language Program instructors.  These videos are free to the public and hosted by
Rivers Pictures
at
www.mycnmi.com
. 
---
Upcoming Events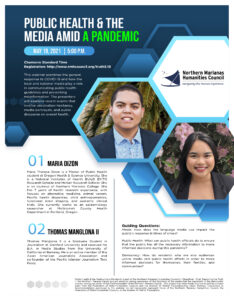 Join us on May 19, 2021 (Wednesday) @ 5pm for Public Health & the Media amid a Pandemic as Maria Dizon and Thomas Mangloña II explore the media's role in communicating public health guidelines and preventing misinformation during the coronavirus pandemic. Register for this FREE webinar today at http://www.nmhcouncil.org/truth5.19!
---
New Publications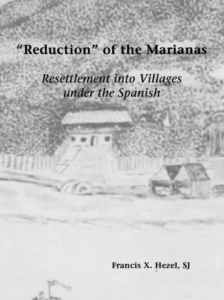 The Council awarded a grant in 2020 to Francis X. Hezel to support the publication of "Reduction" of the Marianas Resettlement into Villages under the Spanish, and promote public awareness of a critical part of the early contact history to allow people to see how cultural elements were modified yet retained during this early era.  Download a free e-copy (.pdf) here. 
---