HUMANITIES FRIDAYS
 Sophia Perez - Tip of the Spear: How Mariana Islanders See Their Relationship with the US Military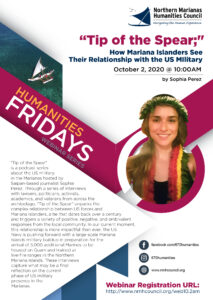 ---
Maureen Sebangiol, Marilynn Marron, & Pam Brown - Meet Soroptimist's of the Northern Mariana Islands.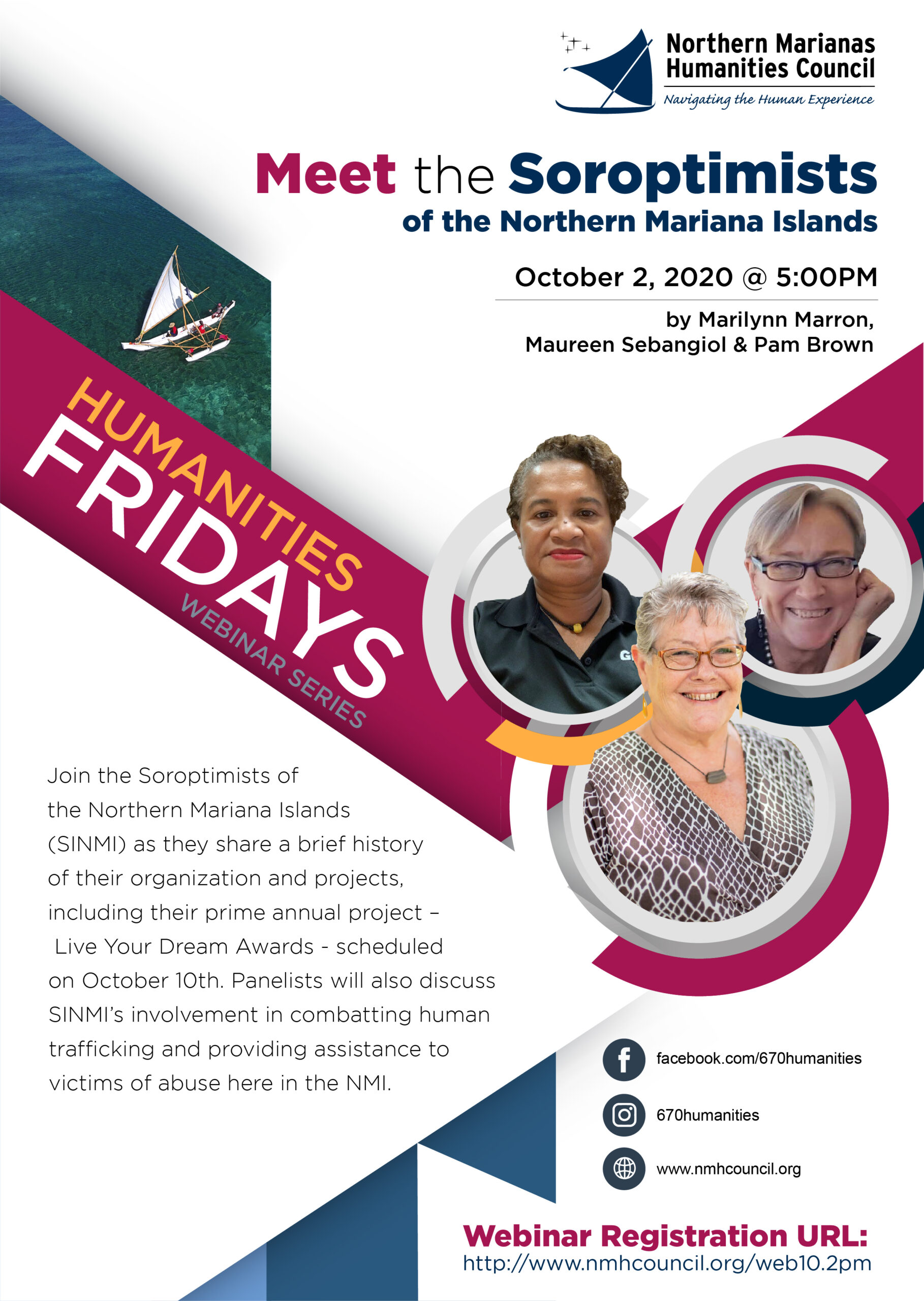 ---
Hanna Jugo -  Adaptive Strategies to Food Insecurity within the Chuukese Community of Guam.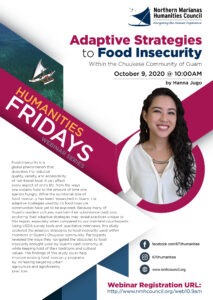 ---
Fu'una Sanz - I Tinilaikan Numiru gi Fino' CHamoru: Changes in Chamorro Plurality.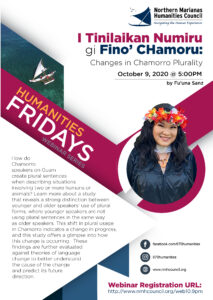 ---
Thomas Mangloña - Democracy and the Informed Citizen.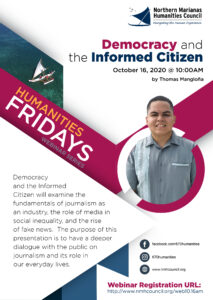 ---
Vana Quichocho -  Håyi Ham På'go: Understanding How Chamoru Identity and Acculturation Styles Affect the Psychological Well-
Being of Third Generation World War II Chamoru People in Guam.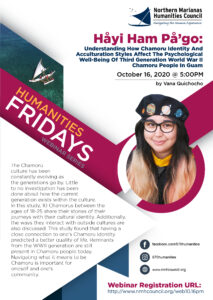 ---
Joey P. San Nicholas & Kimberly King-Hinds - Ti Un Chuli' Hulu' Gi Langhet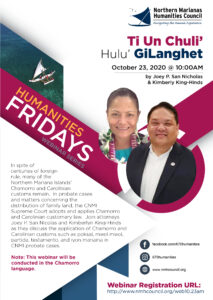 ---
Kayle Tydingco - Tiningo' Famalåo'an: Oral Histories & Non-fiction Stories of Chamorro Women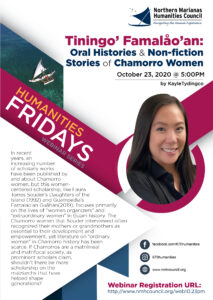 ---
Arielle Lowe - Pakaka i Pachot-mu! Chamoru Yu'! An Analysis of Guam's Chamaole Narratives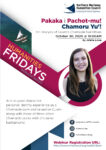 ---
Leonard Leon - Super Typhoon Yutu: The Human Experience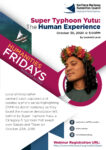 Check out our Youtube channel to access these webinars!